Sea Wall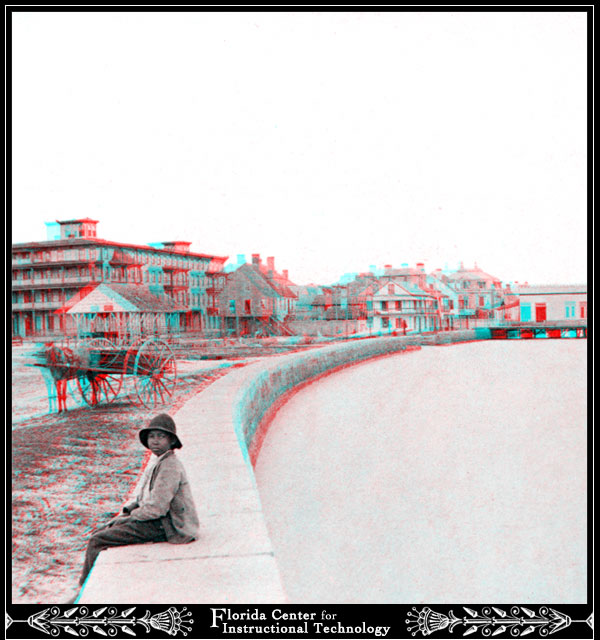 Sea Wall of St. Augustine, Florida. It is nearly one mile in length and extends from the old Spanish Fort to the Government Barracks. The sea wall is about four feet wide and is built of coquina, upon the top of which rests large slabs of granite and affords a delightful promenade, especially on a moonlight evening. The stillness of the evening being broken by the continual roar of the ocean surf greatly adds to the romance. This picture shows the old Spanish fort in the distance.
Photographer:

Unknown

Date:

Unknown

Publisher & City:

Unknown

Series & Number:

Florida, The Land of Flowers and Tropical Scenery
Scan courtesy of The Florida State Archives, Tallahassee, Florida. Image retouched and converted to anaglyph in 2005 by the Florida Center for Instructional Technology at the University of South Florida, Tampa, Florida. View this image using 3D glasses with the red lens over the left eye and the blue lens over the right eye.
Exploring Florida: Social Studies Resources for Students and Teachers
Produced by the Florida Center for Instructional Technology,
College of Education, University of South Florida © 2008.