Banyan Tree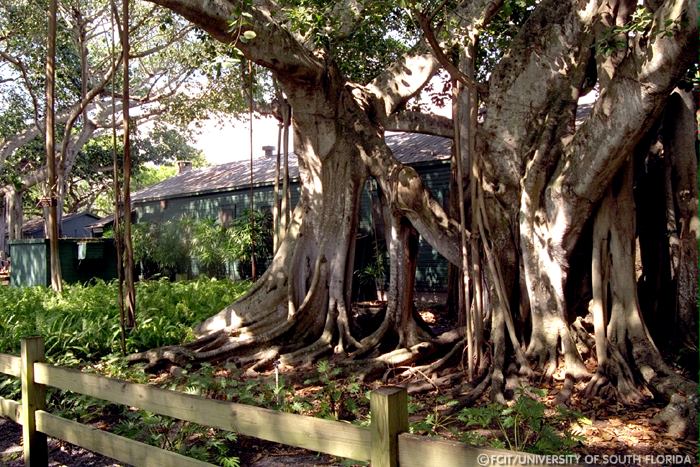 A Banyan Tree. This single tree grows aerial roots that descend from the limbs to the ground and form additional trunks. This gives the impression of many trees fused together, when in fact it is still actually one tree.
Exploring Florida: Social Studies Resources for Students and Teachers
Produced by the Florida Center for Instructional Technology,
College of Education, University of South Florida © 2002.