Warsaw Ghetto, January 1942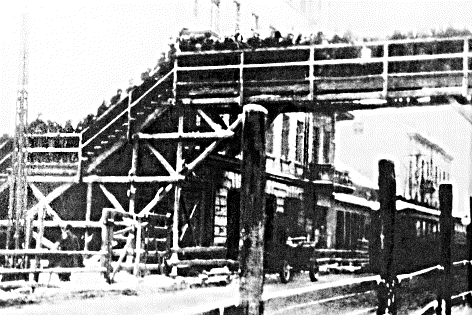 Warsaw ghetto, January 1942. Pedestrian bridge over Chlodna Street connecting the "big ghetto" to the north with the "little ghetto" south of Chlodna Street. The bridge was constructed to allow the tram to pass uninterrupted through the ghetto.
Photo credit: Meczenstwo Walka, Zaglada Zydów Polsce 1939-1945. Poland. No. 89.




A Teacher's Guide to the Holocaust
Produced by the Florida Center for Instructional Technology,
College of Education, University of South Florida © 1997-2013.