Tampa Bay Hotel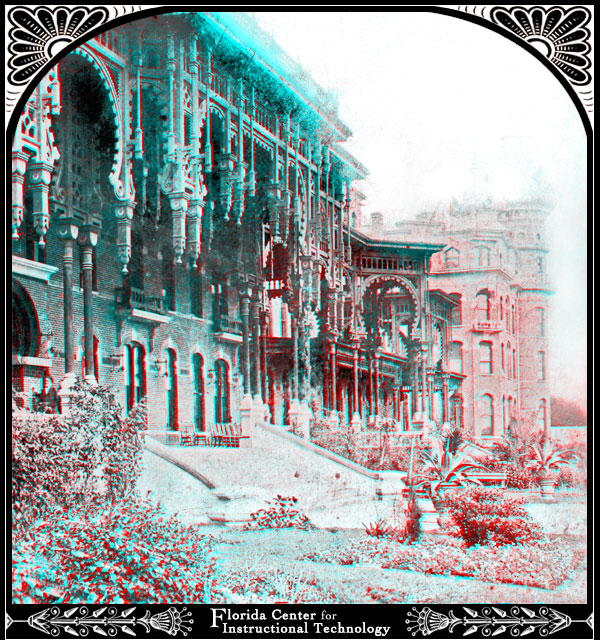 Tampa Bay Hotel, Tampa Bay, Florida, USA. The town of Tampa is situated at the head of Tampa Bay, on the west coast of Florida. It contains tour magnificent hotels, of which the Tampa Bay is the most prominent. It is of recent construction, of large dimensions, and built in the Oriental style of Architecture. Tampa, aided by its climate and hotels, is fast becoming one of the greatest winter and health resorts in Florida.
Photographer:

Unknown

Date:

Unknown

Publisher & City:

Keystone View Company: Meadville, Pa., New York, NY., Chicago, Ill., London, England

Series & Number:

222
Exploring Florida: Social Studies Resources for Students and Teachers
Produced by the Florida Center for Instructional Technology,
College of Education, University of South Florida © 2008.