First Step in Pocket Book Industry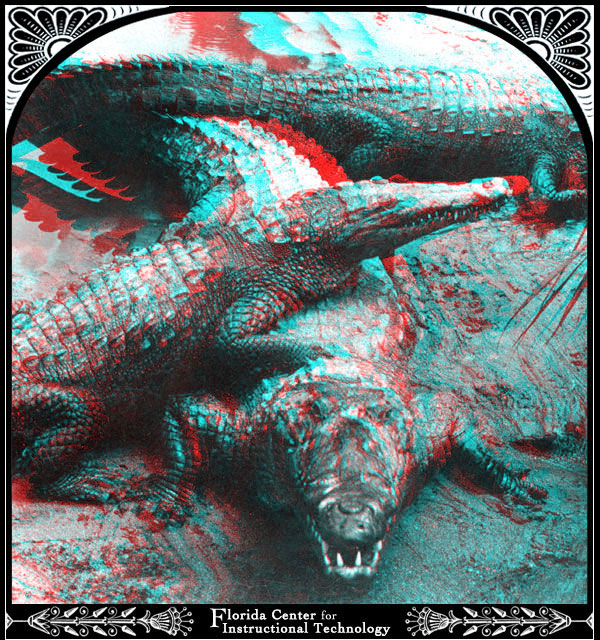 Alligators are of the order Crocodilia. They differ from the crocodiles in these respects: The head is shorter and broader; the canine teeth fit into pits in the upper jaw not into notches between the upper teeth; the feet are less webbed, and the hind legs are destitute of fringe; and their habits are less aquatic. Like the crocodiles, they are most active at night, swing the tail fiercely in offense and defense, and are given to hideous bellowing at times. They live on fish. When full grown they are 16 or 18 feet long; they grow very slowly, being only 2 feet long at 15 years of age; they reach maturity in 75 or 100 years. The back of the adult is greenish black, having lost the yellowish bands of its youth. Alligator skin is comparatively new in the leather market. Only the skin taken from the underside was used until recently, but now the entire hide is utilized; on the back are hard, brittle scales.
Photographer:

Unknown

Date:

1905

Publisher & City:

Keystone View Company: Meadville, Pa., St. Louis, Mo., Portland, Ore., New York, Toronto, Can., London

Series & Number:

13748
Exploring Florida: Social Studies Resources for Students and Teachers
Produced by the Florida Center for Instructional Technology,
College of Education, University of South Florida © 2008.