Historical marker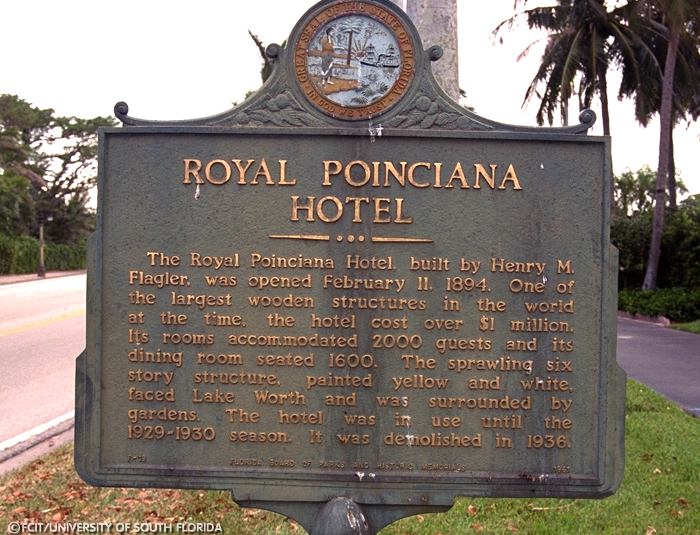 Detail of a historical marker that reads, "The Royal Poinciana Hotel, built by Henry M. Flagler, was opened February 11, 1894. One of the largest wooden structures in the world at the time, the hotel cost over $1 million. Its rooms accommodated 2000 guests and its dining room seated 1600. The sprawling six story structure, painted yellow and white, faced Lake Worth and was surrounded by gardens. The hotel was in use until the 1929-1930 season. It was demolished in 1936."
Exploring Florida: Social Studies Resources for Students and Teachers
Produced by the Florida Center for Instructional Technology,
College of Education, University of South Florida © 2002.