Mizner Memorial Fountain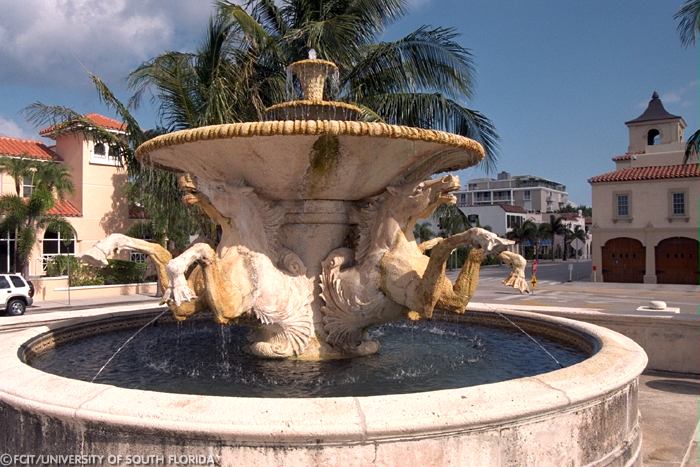 The Mizner Memorial Fountain, which is dedicated to the memory of Henry M. Flagler and Elisha N. Dimick. According to a historical marker, it was erected by the Memorial Fountain Commission and presented to the town of Palm Beach as a gift from its residents.
Exploring Florida: Social Studies Resources for Students and Teachers
Produced by the Florida Center for Instructional Technology,
College of Education, University of South Florida © 2002.