Historical marker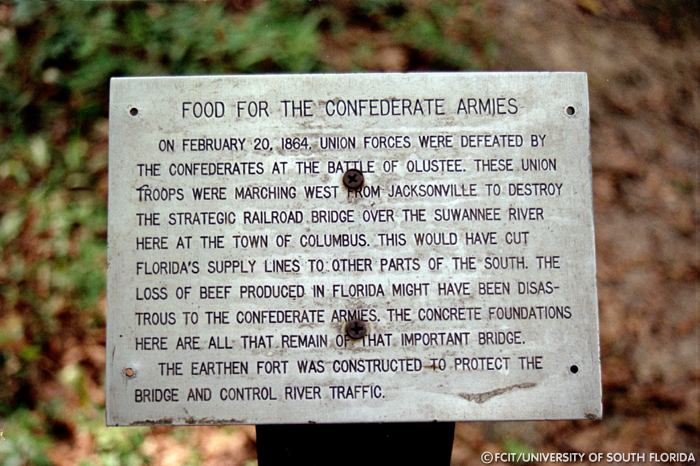 Detailed view of a historical marker that reads, "Food for the Confederate armies: On February, 20, 1864, Union forces were defeated by the Confederates at the Battle of Olustee. These Union troops were marching west from Jacksonville to destroy the strategic railroad bridge over the Suwannee River here at the town of Columbus. This would have cut Florida's supply lines to other parts of the south. The loss of beef produced in Florida might have been disastrous to the Confederate armies. The concrete foundations here are all that remain of that important bridge. The earthen fort was constructed to protect the bridge and control river traffic."
Exploring Florida: Social Studies Resources for Students and Teachers
Produced by the Florida Center for Instructional Technology,
College of Education, University of South Florida © 2002.