Historical marker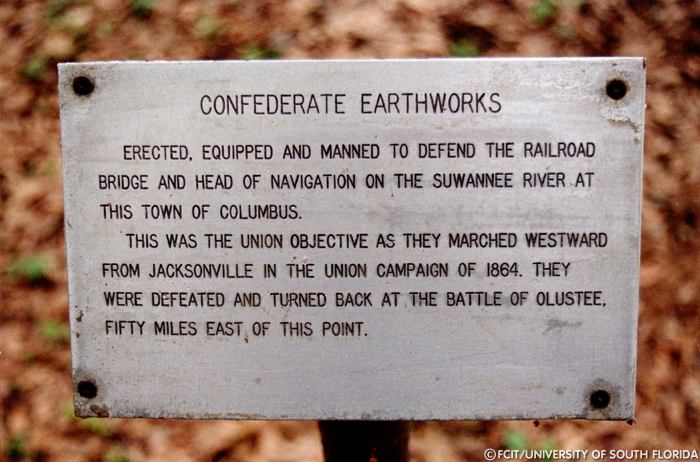 Detailed view of a historical marker that reads, "Confederate earthworks: Erected, equipped and manned to defend the railroad bridge and head of navigation on the Suwannee River at this town of Columbus. This was the Union objective as they marched westward from Jacksonville in the Union campaign of 1864. They were defeated and turned back at the battle of Olustee, fifty miles east of this point."
Exploring Florida: Social Studies Resources for Students and Teachers
Produced by the Florida Center for Instructional Technology,
College of Education, University of South Florida © 2002.