Drancy Transit Camp Memorial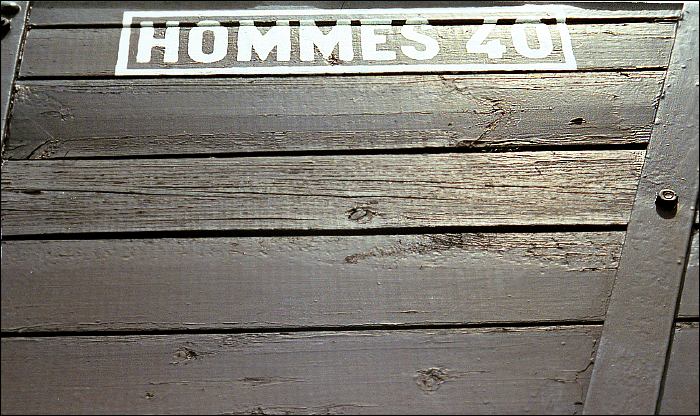 This sign on the boxcar door says that the car holds 40 men. In this wagon, 100 people were piled in for their transport to Auschwitz.
Photo credit: Kristin Parker © 1997-2013.
May be reproduced for educational use within a single classroom.





A Teacher's Guide to the Holocaust
Produced by the Florida Center for Instructional Technology,
College of Education, University of South Florida © 1997-2013.