Public Humiliation of Polish Jews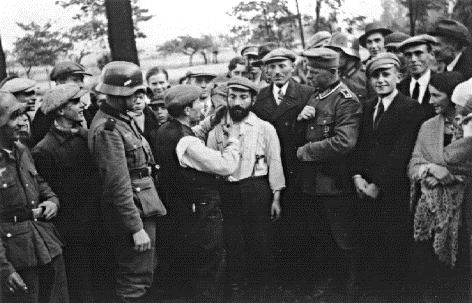 After Germany invades Poland in September, 1939, German soldiers enjoyed the public humiliation of Polish Jews. One Jew is forced to cut the beard of another under German supervision as the local population of Tomaszow Mazowiecki, Poland watches.
Photo credit: Main Commission for the Investigation of Nazi War Crimes, courtesy of USHMM Photo Archives.





A Teacher's Guide to the Holocaust
Produced by the Florida Center for Instructional Technology,
College of Education, University of South Florida © 1997-2013.