German Soldiers Cut Beard of Polish Jew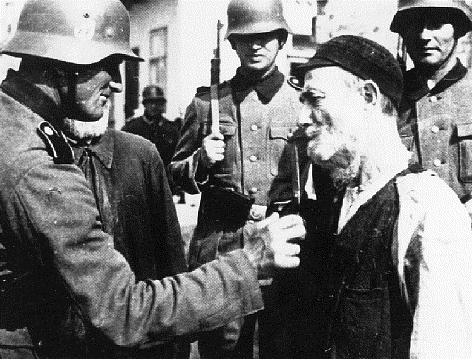 German soldiers cutting the beard of an elderly Jew in Poland.
Photo credit: The Pictorial History of the Holocaust, Yitzak Arad, Ed., Macmillan Publishing Company, N.Y., 1990, p. 78, Courtesy of Shamesh: The Jewish Internet Consortium.





A Teacher's Guide to the Holocaust
Produced by the Florida Center for Instructional Technology,
College of Education, University of South Florida © 1997-2013.