Segregation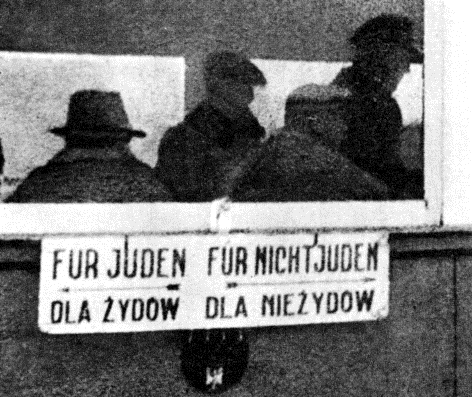 In Cracow, Poland, as decreed on March 1, 1940, Jews could only ride in certain areas of the streetcar. The sign indicates which section was for Jews (F†R JUDEN) and which was for non-Jews (F†R NICHT JUDEN).
Photo credit: Meczenstwo Walka, Zaglada Zydów Polsce 1939-1945. Poland. No. 51.





A Teacher's Guide to the Holocaust
Produced by the Florida Center for Instructional Technology,
College of Education, University of South Florida © 1997-2013.