Pawia Street, Warsaw Ghetto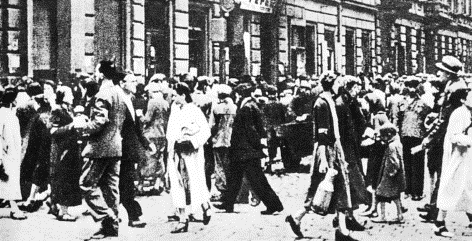 Pawia Street is bustling with a small portion of the approximately 450,000 people that lived in the Warsaw ghetto in early 1941. At this time, the ghetto contained about 840 acres, of which 760 acres were habitable. About 37% of the Greater Warsaw population was squeezed into 4.6% of the area of the city.
Photo credit: Meczenstwo Walka, Zaglada Zydów Polsce 1939-1945. Poland. No. 95.





A Teacher's Guide to the Holocaust
Produced by the Florida Center for Instructional Technology,
College of Education, University of South Florida © 1997-2013.