Web offers images, sounds and words celebrating Black History Month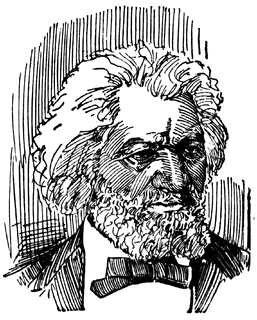 February is Black History Month, a good time to discuss the contributions made by African-Americans. Online biographical information on contemporary or historical African-Americans will prove varied and interesting. Search engines, such as Safe Search For Kids, have a user-friendly format and will provide multiple hits without concern for inappropriate items.
Frederick Douglass (1818-1895) African American abolitionist
Underground Railroad
www.nationalgeographic.com/railroad/
From the introductory home page with its swinging lantern, this site invites you to take a journey as only National Geographic can. Graphics, text and illustrations help retell the history of the journey many took to find freedom from slavery.
Black History
www.historychannel.com/exhibits/blackhist/proindex.html
You will find information on Thurgood Marshall, Martin Luther King Jr. and other famous African-Americans here.
Africans in America
www.pbs.org/wgbh/aia/home.html
PBS brings historical information to the Web using illustrations, graphics and quotes. The tale is divided into four parts and offers users a resource bank.
Encyclopedia Britannica Black History
The timeline is a wealth of information stretching from 1517 to today. Each event includes active links to important people and topics. Audio and video clips make this a multimedia stop.
African-American History
http://www.creativefolk.com/blackhistory/blackhistory.html
Read facts and speeches, listen to audio files, and look at the large collection of digital images.
Black Inventors
Read about Benjamin Bannekar, who produced the first Farmers' Almanac, or Sarah Boone, inventor of the ironing board.
Interactive Quiz
www.brightmoments.com/blackhistory/
This interactive quiz will help you learn information about black history. Incorrect responses require a bit more review. Be sure to read the information provided by links.
Powerful Days in Black and White
www.kodak.com/US/en/corp/features/moore/mooreIndex.shtml
Photojournalist Charles Moore captured the face of America during the civil rights movement. Move your mouse over words such as riots, celebrate, running and segregation. Each word is a link to a photograph.
Verizon Thinkfinity
http://www.thinkfinity.org/black-history-month
Many resources, lesson plans, and activities are available here for Black History Month.