Majdanek Death Camp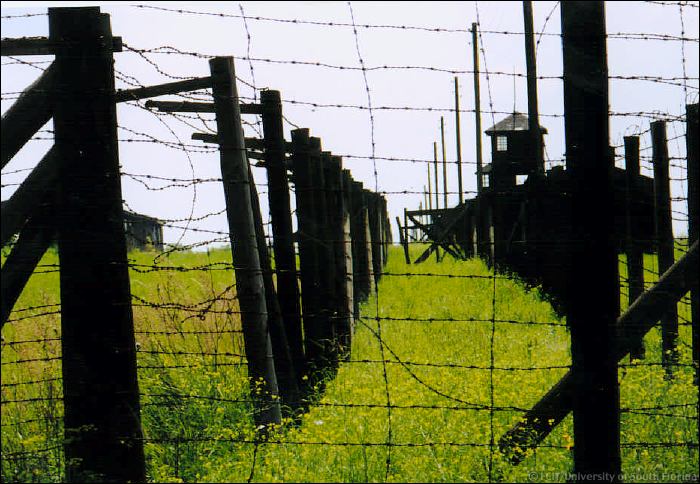 Barbed wire fence. Each field, or section, at the camp was surrounded by barbed wire. Electricity ran through the wire. Guard towers were positioned around the perimeter.
Photo credit: Noreen Brand © 1997-2013.
May be reproduced for educational use within a single classroom.





A Teacher's Guide to the Holocaust
Produced by the Florida Center for Instructional Technology,
College of Education, University of South Florida © 1997-2013.