Jewish Children on Way to Palestine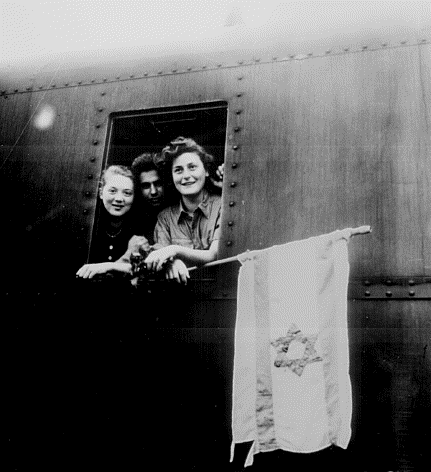 These Jewish children are on their way to Palestine after having been released from Buchenwald concentration camp. The girl on the left is from Poland, the boy in the center is from Latvia, and the girl on the right is from Hungary.
Photo Credit: National Archives and Records Administration, item 111-SC-204516. Lt. Moore, photographer, April 12, 1945.




A Teacher's Guide to the Holocaust
Produced by the Florida Center for Instructional Technology,
College of Education, University of South Florida © 1997-2013.