American Soldiers in Europe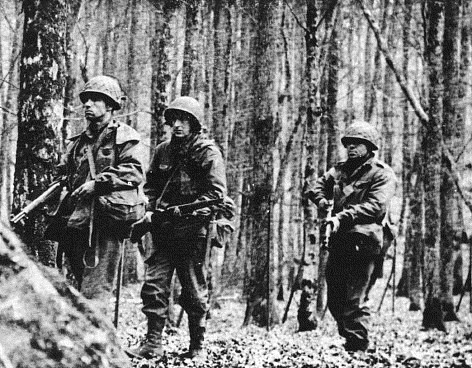 Allied troops entered Europe through Sicily and Salerno, Italy, in 1943 and through Marseilles and Normandy, France, in 1944 and marched toward Germany. American infantrymen here were traversing woods riddled with mine fields.
Photo credit: 42nd "Rainbow" Infantry Division : A Combat history of World War II, Lt. Hugh C. Daly, editor, 1946.




A Teacher's Guide to the Holocaust
Produced by the Florida Center for Instructional Technology,
College of Education, University of South Florida © 1997-2013.