Map of Revolt in Bialystok Ghetto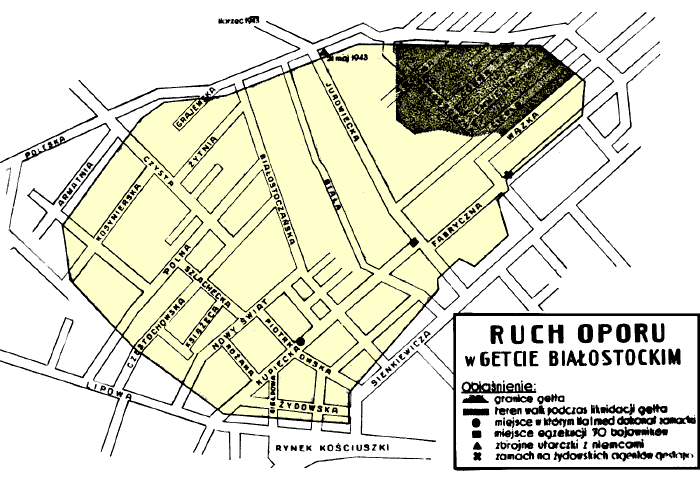 August 16, 1943, was the beginning of an armed revolt in the Bialystok ghetto prepared by the United Anti-Fascist Bloc (Communists, Dror, Hashomer Hatsair, and the Bund).

Legend:
boundary of the ghetto
area of fighting during the liquidation of the ghetto
place where Malmed attacked three Nazi police officers
place of execution of 70 fighters
armed clashes with Nazis
attack on Jewish Gestapo agents
Photo credit: Meczenstwo Walka, Zaglada Aydów w Polsce 1939-1945. Poland. No. 49.





A Teacher's Guide to the Holocaust
Produced by the Florida Center for Instructional Technology,
College of Education, University of South Florida © 1997-2013.