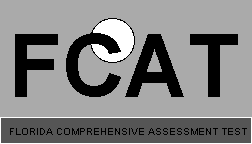 Response Grids
How to Complete the Response Grids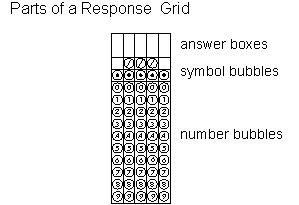 Rules for Filling in Response Grids
Work the problem and find an answer. Then transfer your answer to the answer sheet, following the steps described below:
Copyright Statement for this Assessment and Evaluation Services Publication
Authorization for reproduction of this document is hereby granted to persons acting in an official capacity within the State System of Public Education as defined in Section 228.041(1), Florida Statutes. The copyright notice at the bottom of this page must be included in all copies.
The Administrator
Assessment and Evaluation Services
Florida Department of Education
Turlington Building, Room 414
325 West Gaines Street
Tallahassee, Florida 32399-0400
Copyright © 2000
State of Florida
Department of State