New York: The Museum of Jewish Heritage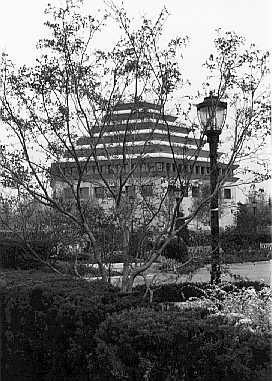 The Museum of Jewish Heritage--A Living Memorial to the Holocaust is located in New York City. Its mission is to educate people of all ages and backgrounds about the 20th century Jewish experience before, during, and after the Holocaust. View of the museum from Battery Park.
Photo credit: ©2000 Chris Nicolella, New York.




A Teacher's Guide to the Holocaust
Produced by the Florida Center for Instructional Technology,
College of Education, University of South Florida © 1997-2013.