New York: The Museum of Jewish Heritage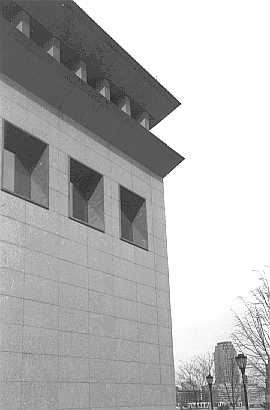 South Wall of the Museum. A visit to the Museum ends in a third-floor gallery with a view of the Statue of Liberty.
Photo credit: ©2000 Chris Nicolella, New York.





A Teacher's Guide to the Holocaust
Produced by the Florida Center for Instructional Technology,
College of Education, University of South Florida © 1997-2013.