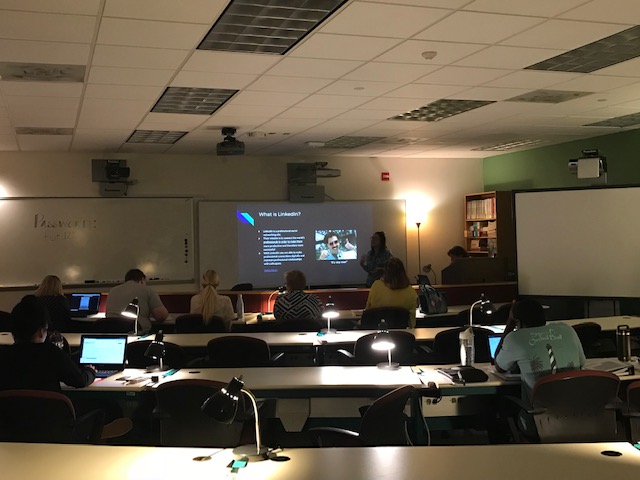 Earlier this semester, the iTeach Lounge hosted a LinkedIn Workshop that was open to students, faculty, and staff at USF. The session was led by Morgan Casiano and Matt Turner, two of FCIT's staff members.
The participants in the workshop were educated on the basics of LinkedIn including how to create a profile, useful content for developing a profile, kinds of professional photos to use, what most companies look for when searching for potential employees, and other related topics.
Some of those in attendance were students from SCATTER, an Honor's Program at USF dedicated to Teacher Training and Educational Research. A SCATTER faculty member was also present, and assigned her students to create their own LinkedIn Profile as homework before their next meeting.
For more information on upcoming workshops and events, head to the iTeach Lounge website. We hope to see you all there!
FCIT Newsletter
Each month FCIT publishes a newsletter with short articles on teaching and learning with technology, using digital content in the classroom, and technology integration. Subscribe today! The subscription form will open in a new window. When you have subscribed, you can close the new window to return to this page. You can also submit stories about TIM and TIM Tool use in your classroom, school, or district.