If you're planning to attend the Ohio Educational Technology Conference February 11-13, 2020 in Columbus, don't miss Tricia Dirker's presentation on using the Technology Integration Matrix.
Tuesday, Feb 11, 2020
3:30 PM – 4:30 PM
Room A115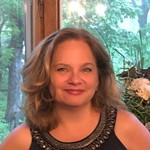 How do you choose when, where, and what type of technology to integrate into your curriculum? This session will explore using the Technology Integration Matrix (TIM), developed by the Florida Center for Instructional Technology, to help intentionally and strategically use technology in your classroom. Both administrators and teachers are welcome to come learn about how the TIM provides a framework for describing and targeting the use of technology to enhance learning. Participants will learn how to use read, understand, and apply the Technology Integration Matrix in evaluating lessons that use technology. The TIM incorporates five interdependent characteristics of meaningful learning environments: active, collaborative, constructive, authentic, and goal-directed. These characteristics are associated with five levels of technology integration: entry, adoption, adaptation, infusion, and transformation. Participants will then explore how to use the TIM Instructional Planning Model to choose the best educational technology by considering three factors: available technology, curriculum demands, and student needs. Administrators, mentor teachers, and coaches will be able to use these tools to observe and coach teachers as well to strategically plan technology purchases. Teachers will be able to use these tools to plan transformative lessons and reflect on the effectiveness of those lessons. As a result, participants will be able to use technology more efficiently, purposefully, and to enhance and propel student learning.
Biography. Tricia Dirker is the Technology Education Manager at S3 Technologies where she provides technology support, coaching, and professional development for schools in the Akron and Columbus Area. Tricia has worked in education and training for over 20 years. She worked in K-8 education as a first grade aid, fifth grade teacher, computer teacher, and Technology Integration Specialist. Tricia also worked as a corporate trainer; teaching adults computer skills such as Windows, Microsoft Office, Lotus SmartSuite, and Email. In addition, she was a DDI certified leadership development trainer. Tricia's computer experience began in grade school with Apple IIe's. That early exposure gave her the head start and comfort with technology, needed to thrive in a world of technology. Tricia would like to make sure all students are equally as comfortable and prepared for their futures.
FCIT Newsletter
Each month FCIT publishes a newsletter with short articles on teaching and learning with technology, using digital content in the classroom, and technology integration. Subscribe today! The subscription form will open in a new window. When you have subscribed, you can close the new window to return to this page. You can also submit stories about TIM and TIM Tool use in your classroom, school, or district.