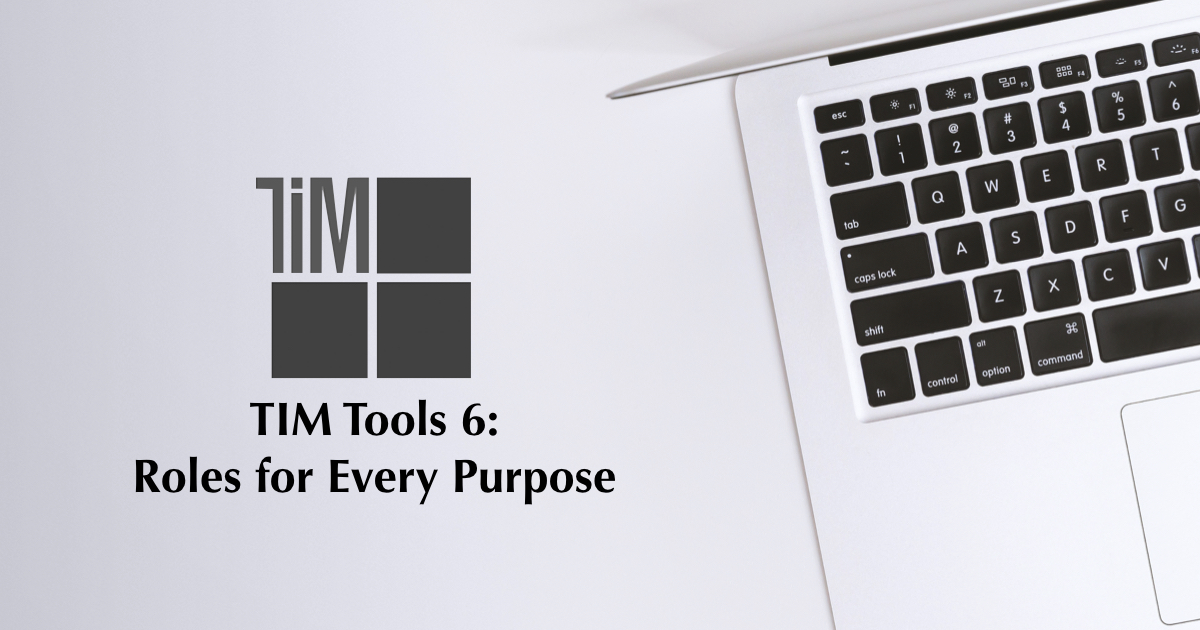 The upcoming release of version 6 of the TIM Tools will include a set of much-requested features: a complete reworking of the roles and permissions. In previous versions, a user could be designated as an administrator and/or an observer. Administrators had access to various reports and settings for the tools. Observers could access the TIM-O and TIM-LP to create and post observations to the system.
In TIM Tools 6, we have introduced a very flexible and powerful system that allows the school or district to customize roles to meet their needs. The new system includes eight distinct predefined roles, each of which can be customized to provide or restrict access to different functions within the TIM Tools. In addition, the primary administrator can create entirely new roles with custom permission sets for any of 32 different specific functions.  In addition to preset roles like Teacher or School Leader, perhaps you need to assign a Department Chair, or a Research Director, or an Instructional Coach. The possibilities are almost limitless. The custom roles can be used to filter or direct data throughout the TIM Tools suite, including the Survey Tool and the Report Tool.
The new version will be released soon. If you are a current client, we will notify you prior to upgrading your system. We are happy to do a free consultation with you about how to take advantage of the new roles and permissions features in your system. Please contact us (
tim@fcit.us
) for more information!
Nate Wolkenhauer is a veteran elementary educator with experience teaching in Florida and Pennsylvania. While teaching, he focused on student engagement and technology integration in the classroom and was recognized as one of the top educators in the state of Florida by the Florida Department of Education. As the current Assistant Director of FCIT, he works to build curriculum and programs promoting technology integration in K-12 classrooms and informal education environments.
FCIT Newsletter
Each month FCIT publishes a newsletter with short articles on teaching and learning with technology, using digital content in the classroom, and technology integration. Subscribe today! The subscription form will open in a new window. When you have subscribed, you can close the new window to return to this page. You can also submit stories about TIM and TIM Tool use in your classroom, school, or district.