Historical marker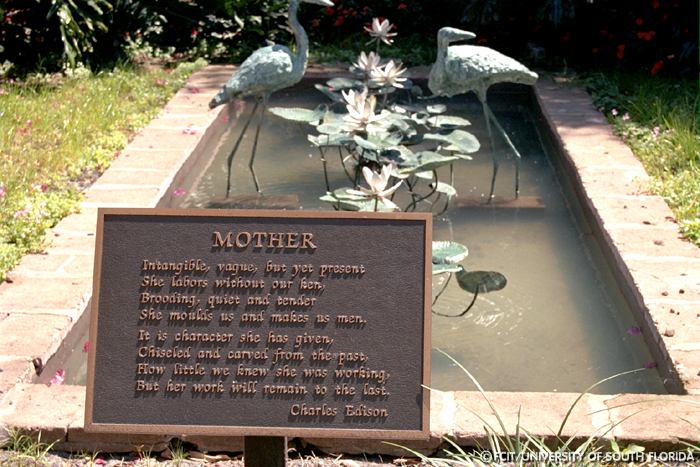 Historical marker at the base of the pool. It reads, "Mother. Intangible, vague, but yet present. She labors without our ken, brooding, quiet and tender. She moulds us and makes us men. It is character she has given, chiseled and carved from the past. How little we knew she was working, but her work will remain to the last. Charles Edison."
Exploring Florida: Social Studies Resources for Students and Teachers
Produced by the Florida Center for Instructional Technology,
College of Education, University of South Florida © 2002.