Spanish Soldiers make a Path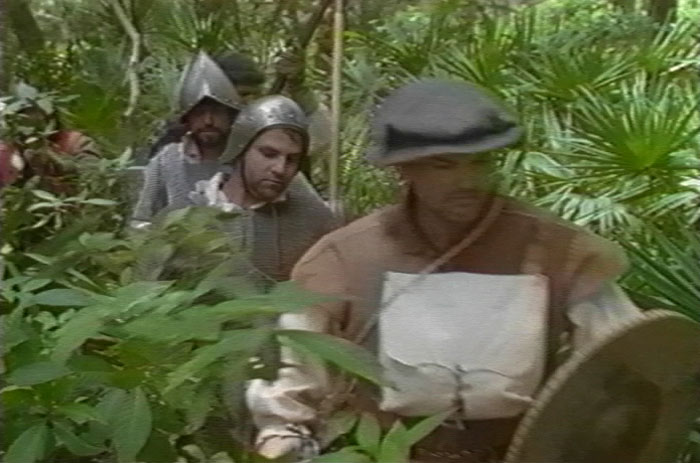 Actor: "DeSoto knows what motivates this army: gold. And he's sure it waits for us deep in the interior of this new world."
Exploring Florida: Social Studies Resources for Students and Teachers
Produced by the Florida Center for Instructional Technology,
College of Education, University of South Florida © 2004.