Antique Engraving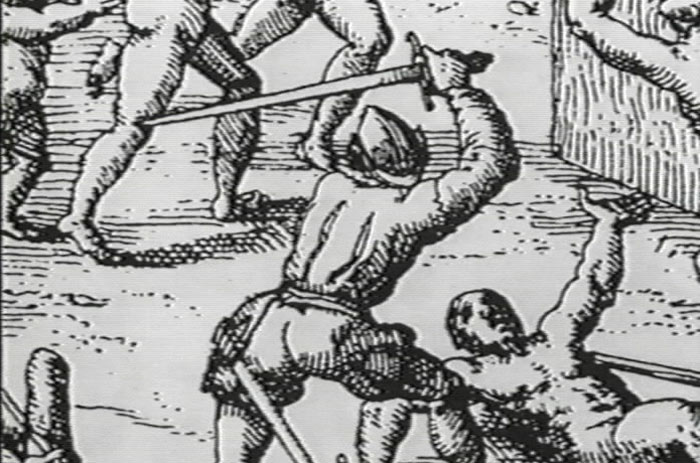 Narrator: "The expedition progressed southward to the stockaded village of Mobila, the namesake of Mobile, Alabama." Actor: "At Mobila we were invited inside the palace gates. There, we were ambushed by Toscalusa allies."
Exploring Florida: Social Studies Resources for Students and Teachers
Produced by the Florida Center for Instructional Technology,
College of Education, University of South Florida © 2004.