Antique Engraving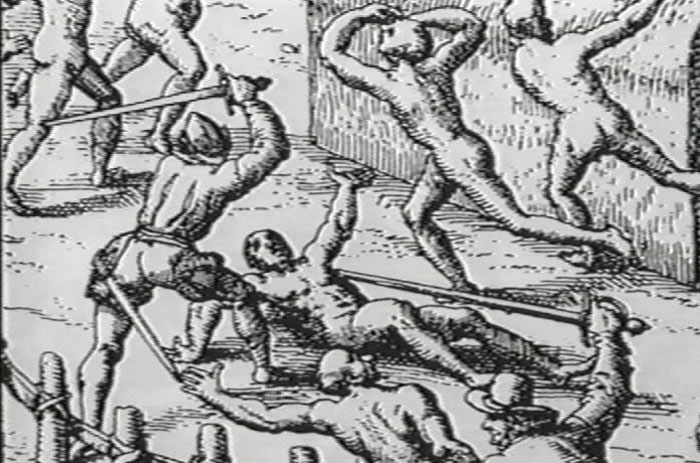 Actor: "It was the largest battle we have encountered to date. More than forty horses were killed, 22 of our men were dead, and more than 150 wounded including DeSoto himself."
Exploring Florida: Social Studies Resources for Students and Teachers
Produced by the Florida Center for Instructional Technology,
College of Education, University of South Florida © 2004.