Antique Engraving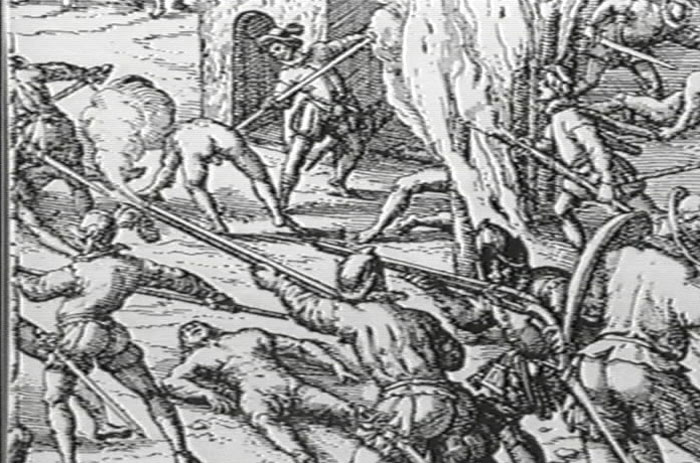 Actor: "Indian casualties were much higher. Probably as much as 25 dead. But much of our food and supplies, along with our meager treasure of pearls, have been destroyed in the fires."
Exploring Florida: Social Studies Resources for Students and Teachers
Produced by the Florida Center for Instructional Technology,
College of Education, University of South Florida © 2004.