Global City Lights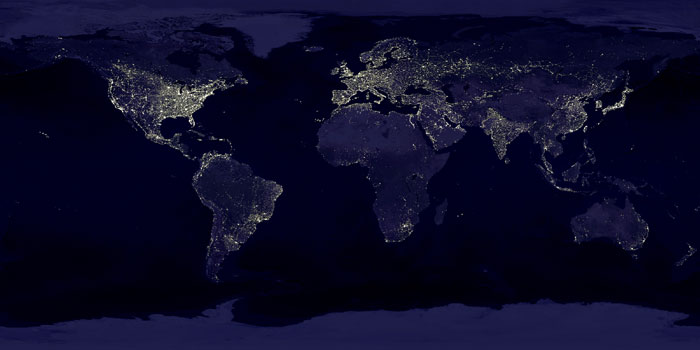 Global city lights. The Eastern U.S., Europe, and Japan are brightly lit by their cities, while the interiors of Africa, Asia, Australia, and South America remain (for now) dark and lightly populated.
Exploring Florida: Social Studies Resources for Students and Teachers
Produced by the Florida Center for Instructional Technology,
College of Education, University of South Florida © 2002.