Apollo 17 flight hardware checkout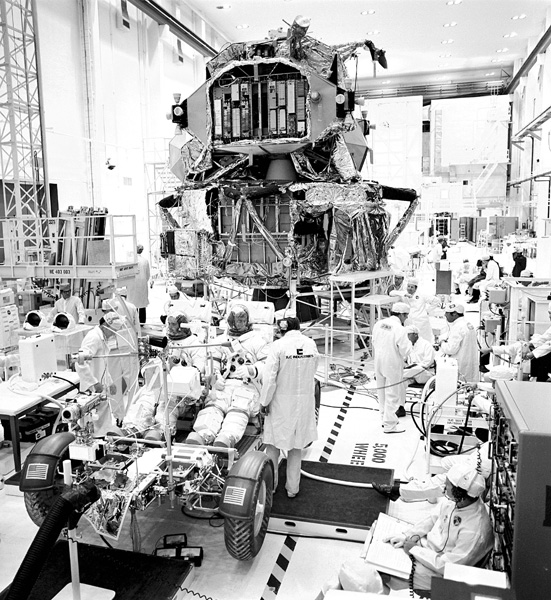 1972. The Kennedy Space Center launch team is continuing the checkout of Apollo 17 flight hardware for the final lunar exploration mission of Project Apollo. A mission simulation to check out the lunar roving vehicle and all its systems was successfully carried out.
Exploring Florida: Social Studies Resources for Students and Teachers
Produced by the Florida Center for Instructional Technology,
College of Education, University of South Florida © 2002.