Discovery External Tank Connection check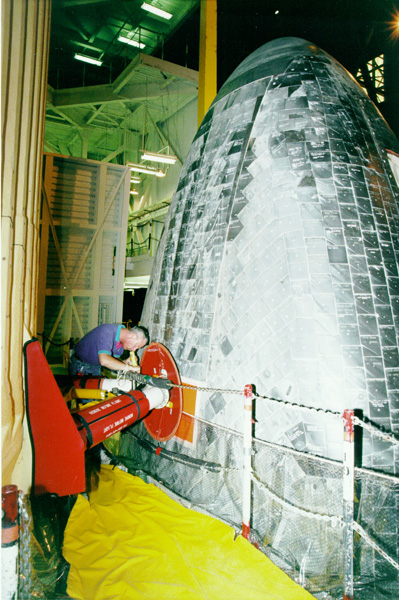 1999. In the Vehicle Assembly Building, Ken Strite, NASA Quality Control, inspects the connection between Space Shuttle Discovery and the external tank that will be used to launch mission STS-103 in early December.
Exploring Florida: Social Studies Resources for Students and Teachers
Produced by the Florida Center for Instructional Technology,
College of Education, University of South Florida © 2002.