Magellan Preparations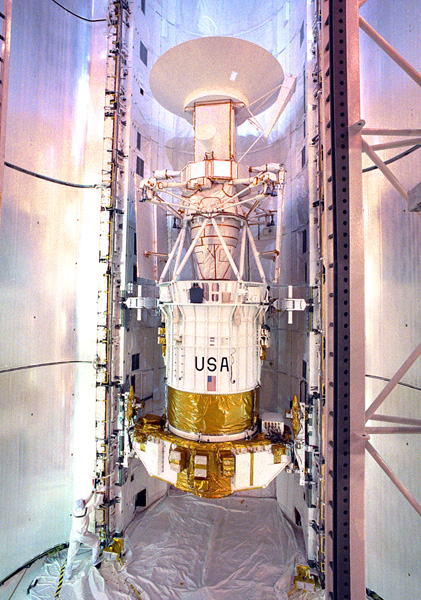 1989. The Magellan spacecraft with its attached Inertial Upper Stage booster is in the orbiter Atlantis payload bay prior to closure of the doors three days before launch.
Exploring Florida: Social Studies Resources for Students and Teachers
Produced by the Florida Center for Instructional Technology,
College of Education, University of South Florida © 2002.