STS-70 Mating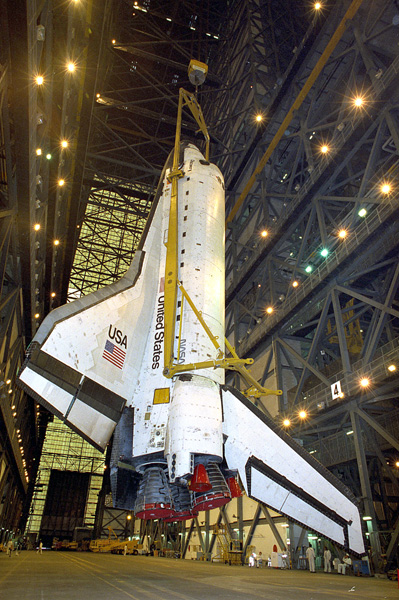 1995. Once upright, Discovery will be transferred into a high bay for mating with the external tank/solid rocket booster assembly already mounted on the mobile launch platform. Completing the assembly process takes about five working days.
Exploring Florida: Social Studies Resources for Students and Teachers
Produced by the Florida Center for Instructional Technology,
College of Education, University of South Florida © 2002.