Solar and Heliospheric Observatory Preparations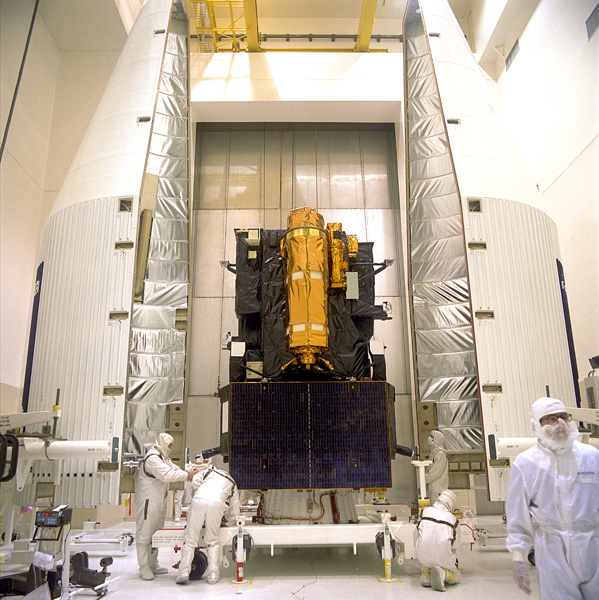 1995. Fully assembled, checked out and fueled for flight, the Solar and Heliospheric Observatory is ready for encapsulation in its protective payload fairing. Note the protective thermal blankets encasing the spacecraft and the solar arrays stowed at the base. This will wrap up preflight activities in the Spacecraft Assembly and Encapsulation Facility 2.
Exploring Florida: Social Studies Resources for Students and Teachers
Produced by the Florida Center for Instructional Technology,
College of Education, University of South Florida © 2002.