STS-93 Payload Bay Door Closure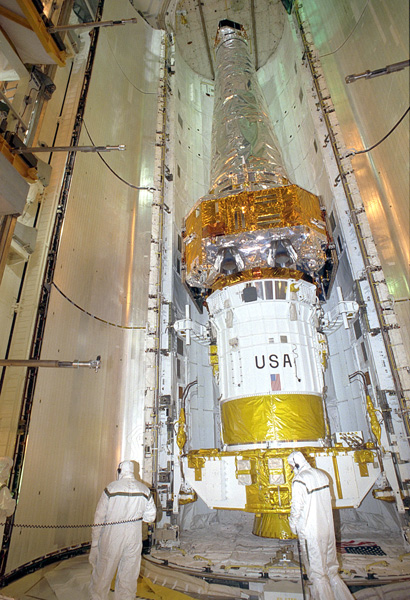 1999. At Launch Pad 39B, the Space Shuttle Columbia's payload bay doors close around the Chandra X-ray Observatory inside, while workers monitor the activity. The combined Chandra/Inertial Upper Stage, seen here, measures 57 feet long and weighs 50,162 pounds. Fully deployed with solar arrays extended, the observatory measures 45.3 feet long and 64 feet wide.
Exploring Florida: Social Studies Resources for Students and Teachers
Produced by the Florida Center for Instructional Technology,
College of Education, University of South Florida © 2002.