Gemini 12 Splashdown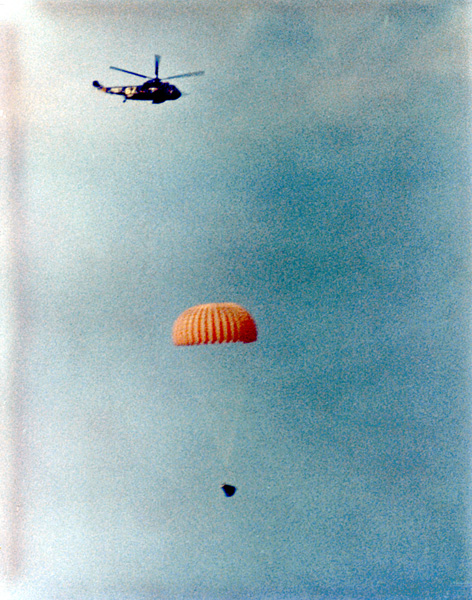 1966. As a helicopter hovers above, the Gemini-12 spacecraft with parachute open descends to the Atlantic with astronauts Jim Lovell and Edwin "Buzz" Aldrin aboard.
Exploring Florida: Social Studies Resources for Students and Teachers
Produced by the Florida Center for Instructional Technology,
College of Education, University of South Florida © 2004.