STS-90 Landing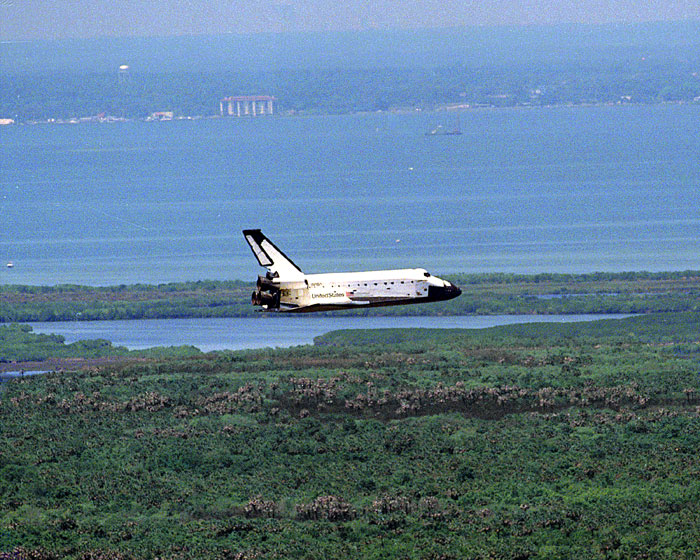 Flying along the Indian River toward KSC's Shuttle Landing Facility is the orbiter Columbia as it nears touchdown on Runway 33 to complete the nearly 16-day STS-90 mission. This unique view with Titusville and the Indian River in the background was taken from the roof of the 525-foot-high Vehicle Assembly Building.
Exploring Florida: Social Studies Resources for Students and Teachers
Produced by the Florida Center for Instructional Technology,
College of Education, University of South Florida © 2004.