STS-45 Landing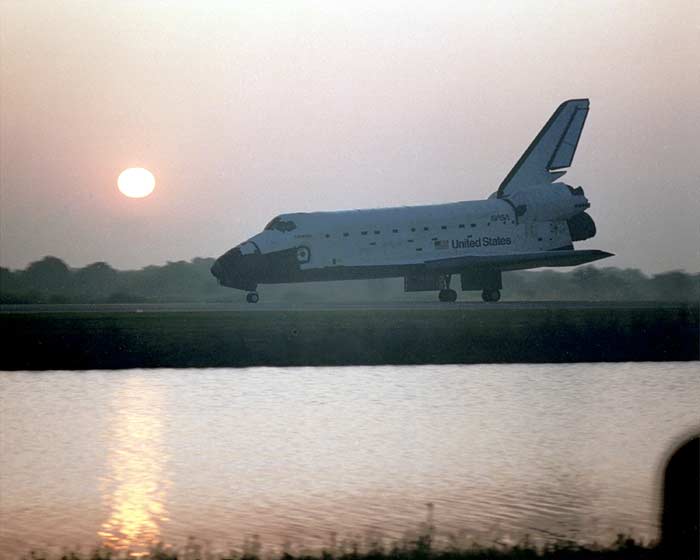 1992. As the sun rises the morning of April 2, it casts a rosy glow over a steller performer, the orbiter Atlantis parked on Runway 33 of the Shuttle Landing Facility. This completed the highly successful mission STS-45 that was extended by one day to further scientific research on the ATLAS-1 payload.
Exploring Florida: Social Studies Resources for Students and Teachers
Produced by the Florida Center for Instructional Technology,
College of Education, University of South Florida © 2004.