Endeavour Arrival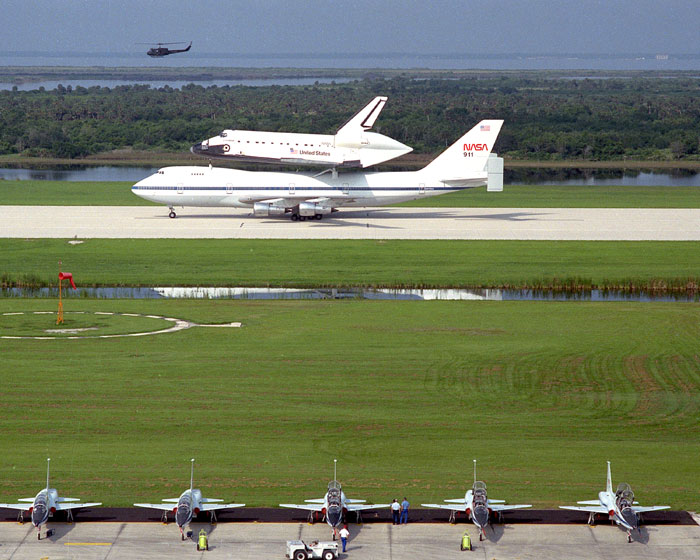 1992. The newest addition to the Space Shuttle orbiter fleet, Endeavour, arrives at KSC atop the 747 Shuttle Carrier Aircraft on May 7. OV-105 will be demated from the Boeing aircraft, and towed to the Vehicle Assembly Building for installation of several major flight components.
Exploring Florida: Social Studies Resources for Students and Teachers
Produced by the Florida Center for Instructional Technology,
College of Education, University of South Florida © 2004.