STS-84 Landing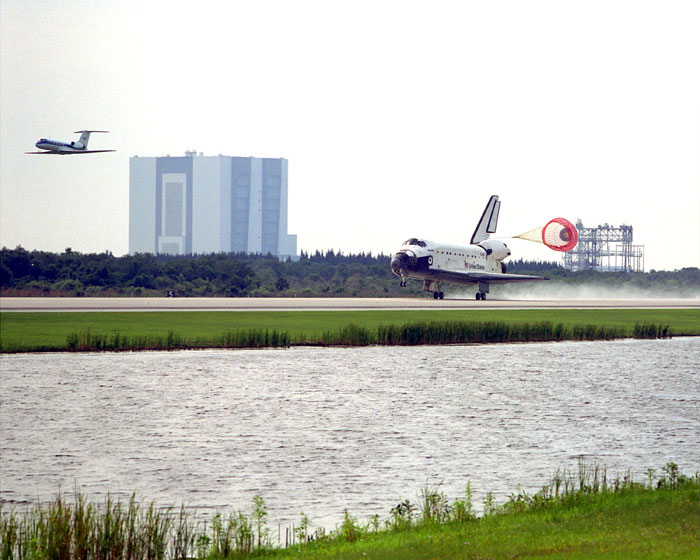 1997. Framed by the Vehicle Assembly Building in the distance, at left, and the Mate-Demate Device, the Space Shuttle Atlantis with its drag chute deployed touches down on KSC's Runway 33 at the conclusion of STS-84 mission.
Exploring Florida: Social Studies Resources for Students and Teachers
Produced by the Florida Center for Instructional Technology,
College of Education, University of South Florida © 2004.