STS-86 Landing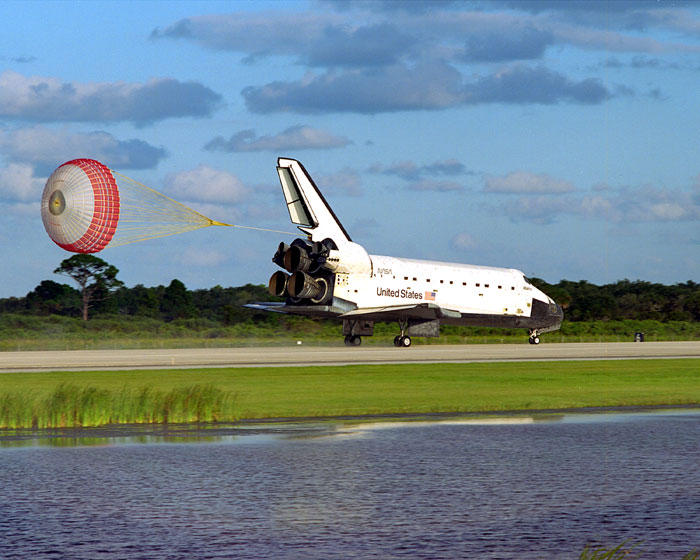 1997. The orbiter drag chute deploys after the Space Shuttle orbiter Atlantis lands on runway 15 of the Kennedy Space Center Shuttle Landing Facility (SLF) at the conclusion of the nearly 11-day STS-86 mission.
Exploring Florida: Social Studies Resources for Students and Teachers
Produced by the Florida Center for Instructional Technology,
College of Education, University of South Florida © 2004.