STS-72 Landing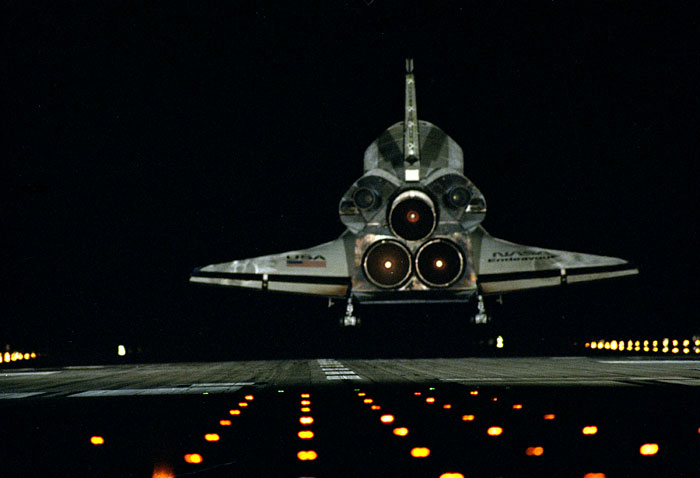 The Space Shuttle orbiter Endeavour and its crew of six glide in to Runway 15 at KSC's Shuttle Landing Facility after spending nine days in space on the STS-72 mission, the first Shuttle flight of 1996. It is the eighth night landing of the Shuttle since the program began in 1981, but only the third night landing at KSC.
Exploring Florida: Social Studies Resources for Students and Teachers
Produced by the Florida Center for Instructional Technology,
College of Education, University of South Florida © 2004.