Gemini 5 launch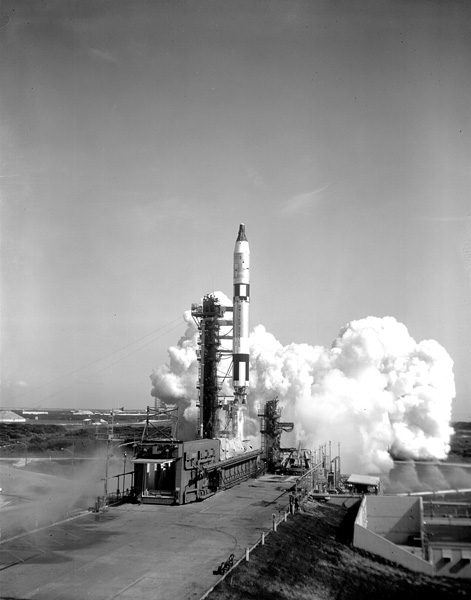 1965. NASA launched the Gemini 5 spacecraft, August 21, 1965 at 0900 EST on a planned eight-day mission from Complex 19. Astronaut Gordon Cooper was the Command Pilot and Charles Conrad the Pilot. This was the longest manned spaceflight at the time.
Exploring Florida: Social Studies Resources for Students and Teachers
Produced by the Florida Center for Instructional Technology,
College of Education, University of South Florida © 2004.