Gemini VI launch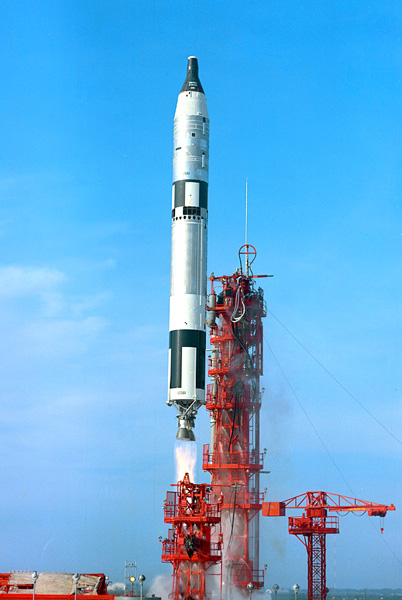 1965. The Gemini VI, scheduled as a two-day mission, was launched December 15, 1965from Pad 19, carrying astronauts Walter M. Schirra Jr., Command Pilot, and Thomas P. Stafford, Pilot. Gemini VI rendezvoused with Gemini VII, already orbiting the Earth.
Exploring Florida: Social Studies Resources for Students and Teachers
Produced by the Florida Center for Instructional Technology,
College of Education, University of South Florida © 2004.