Apollo 11 launch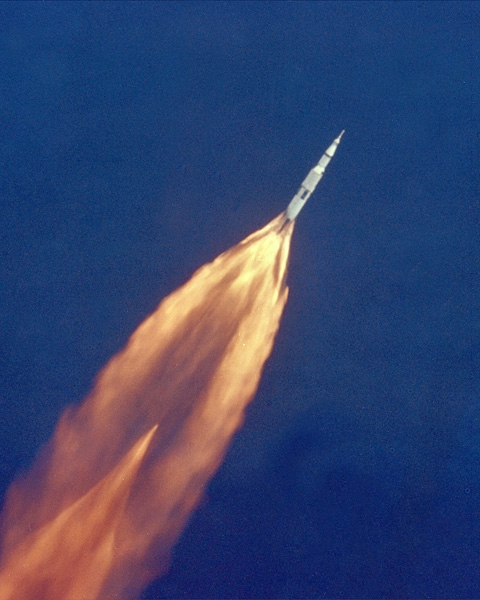 1969. The Apollo 11 Saturn V space vehicle climbs toward orbit after liftoff from Pad 39A. In 2 1/2 minutes of powered flight, the S-IC booster lifts the vehicle to an altitude of about 39 miles some 55 miles downrange. This photo was taken with a 70mm telescopic camera mounted in an Air Force EC-135N plane. Onboard are astronauts Neil A. Armstrong, Michael Collins and Edwin E. Aldrin, Jr.
Exploring Florida: Social Studies Resources for Students and Teachers
Produced by the Florida Center for Instructional Technology,
College of Education, University of South Florida © 2004.