Apollo 14 launch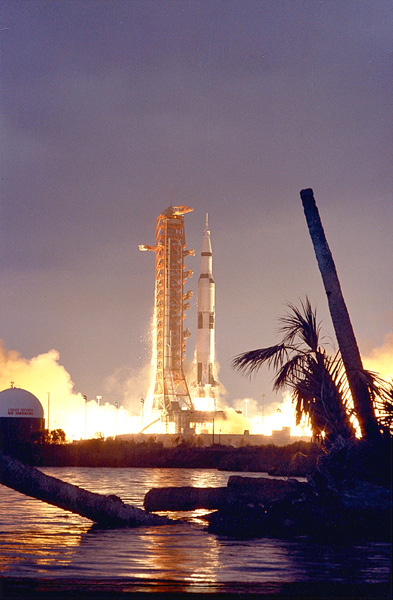 1971. The Apollo 14 Saturn V Space Vehicle, carrying Astronauts Alan B. Shepard, Jr., Stuart A. Roosa, and Edgar D. Mitchell, lifted off at 4:03 p.m. EST on January 31, 1971, from the Kennedy Space Center launch Complex 39A, to begin the fourth manned lunar landing mission.
Exploring Florida: Social Studies Resources for Students and Teachers
Produced by the Florida Center for Instructional Technology,
College of Education, University of South Florida © 2004.