Intelsat IV-F5 launch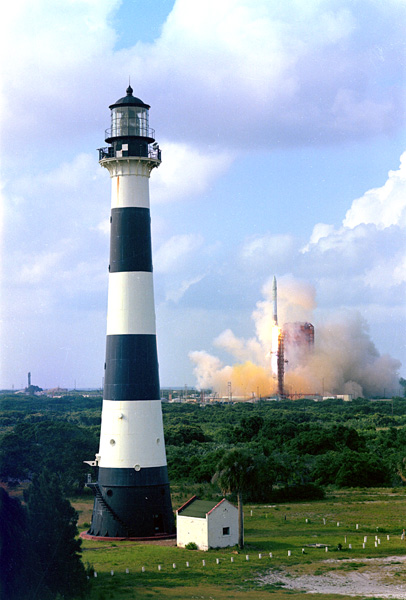 1972. An Atlas-Centaur space vehicle lifted off at 5:53 p.m. EDT, June 13, 1972, from Complex 36B carrying an Intelsat Communications Satellite, (Intelsat IV-F5) into Earth orbit. Visible in the foreground is the lighthouse located at Cape Canaveral Air Force Station.
Exploring Florida: Social Studies Resources for Students and Teachers
Produced by the Florida Center for Instructional Technology,
College of Education, University of South Florida © 2004.