Saturn IB launch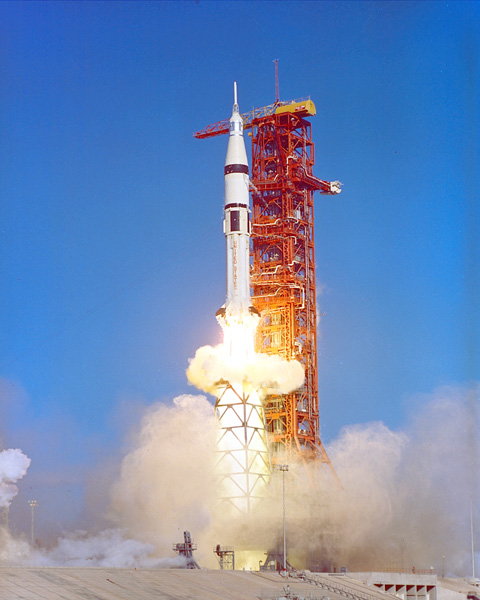 1973. The Saturn IB launch vehicle lifting off from launch Complex 39B at 9:01 a.m. EST. The Skylab 4 astronauts Gerald P. Carr, Dr. Edward G. Gibson, and William R. Pogue, were onboard for the third and final mission to the orbiting space station.
Exploring Florida: Social Studies Resources for Students and Teachers
Produced by the Florida Center for Instructional Technology,
College of Education, University of South Florida © 2004.